Why would you want a Private Coach
There are many reasons to consider hiring a private coach. Some of the reason could be
• Progress at a faster pace than in group Learn to skate lessons
• Direct feedback on what you are actively learning
• Refine your core skills
• Increase your commitment to skating
• Pursue a competitive path
• Help developing a routine
Whatever you reason is for considering a coach it's important to know what you want out of the coach and if they are the right fit to get you there.
Choosing the Best Coach for You or Your Child
Coaching professionals each have different types of skills and expertise of focus to offer. As a result, finding the best coach for your needs will be a highly individual decision. As a starting point for your evaluation, we recommend using one of the South Davis Recreation Center's Staff Pros, and we encourage you to read the personal information provided for each coach to gain a better understanding of who they are and what they have accomplished.
(Please note that this information has been provided by the coach and not the Club, and is intended to be a starting point for learning more about each coach. The Club does not employ any private lesson coaches on behalf of its members, nor does it make professional recommendations as to which coach may be best for any member. It is up to each member to choose their own coach, as well as make arrangements for their services.)
Another way to get a good feel for your local coaches is to talking to other skaters or parents at your local rink. Be sure to ask what they like about the coach and what it is they were looking for in a coach. Keep in mind however, that not every coach is the right fit for every student: What works for one family may not be the best fit for you – either long-term, or for your skater's immediate development.
After your initial review and research, we suggest selecting a couple potential coaches to check their availability for new students, and if available, to set up an in-person meeting. (Contact information is provided for each coach.) An in-person meeting will give you a chance to ask important questions, and to find out how you and your child interact on a personal level with each prospective coach. It is wise to schedule trial lessons with more than one coach before making a decision about which coach will be the best fit for your skater.
Some things to consider when selecting the right coach are personality, learning and teaching styles, experience and technical know-how.
Suggested Questions
Some of the questions the Club recommends asking prospective coaches include:
• What is your coaching philosophy?
• What do you believe are the responsibilities of a good skating coach?
• How long have you been coaching?
• What are your greatest coaching accomplishments?
• What is your skating background?
• Do you specialize in coaching certain disciplines (e.g. singles, pairs, ice dancing, synchronized skating)?
• What levels have you passed?
• Did you skate competitively?
• Are you rated or ranked by the Professional Skaters Association (PSA)? If not, why?
• How do you stay current with the sport and the profession of coaching?
• How often do you meet with the parents of your students?
• How do you manage conflict with your students and/or your parents?
• Do you offer individual goal setting and annual development plans for your students?
• How much input may I have in how you coach my child?
• Do you recommend multiple [specialty] coaches for your students? If so, why?
• How many lessons per week do you recommend for my child, and why?
• What are your rates for lessons, competitions, cutting program music, etc.?
• How often do you bill for charges? When do you expect to be paid?
• What is your policy if we have to cancel a planned lesson?
• Are there any other policies that we should be aware of in advance?
• Do you work individually or with other coaches?.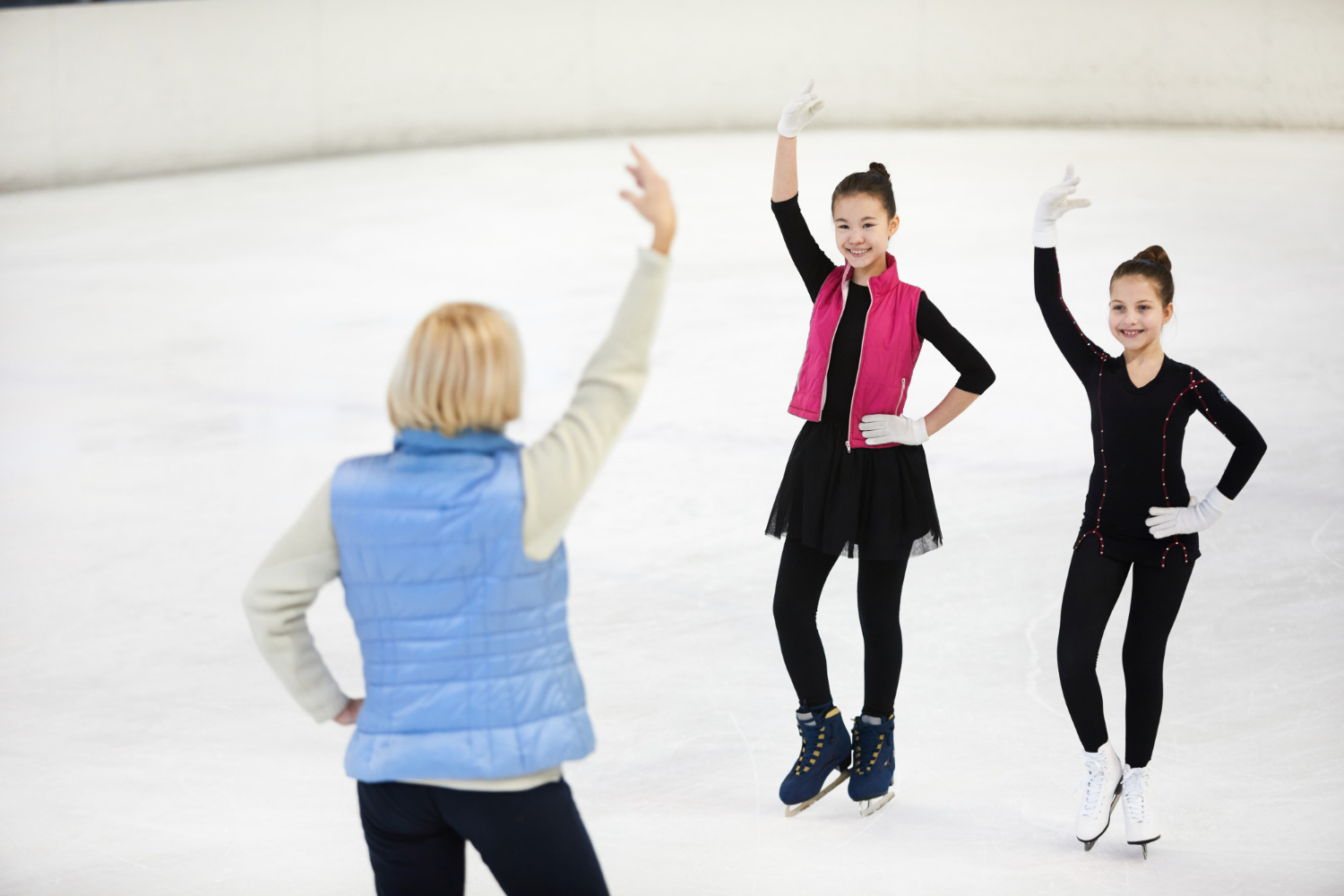 Take Your Time
If selecting a coach for your child, keep in mind that even if your child only skates a few days a week, your skater's coach will have a significant influence on his or her life. Therefore, it is important that you and your child be comfortable with the person you choose. Take as much time and talk to as many people as necessary until you are satisfied that you are making a good choice. If a coach is too busy or not interested in answering all of your questions now, they will be even less likely to have more time for you once hired.
Follow-Up!
As a follow up, after you have selected a coach and they have begun working with your family, you should observe some of their lessons with your child. It is important to make sure that the coach/skater relationship you have invested in is what you want it to be. If after observing a few sessions you have questions or concerns, set up a meeting with the coach. Never interrupt the lesson. A respectful and open dialogue will likely prevent problems down the road. If you have a situation that you feel warrants third-party attention, take it privately to Club management and allow them to handle it appropriately. You can always start with the team in the Club office, and let them advise or direct you further.
Changing Coaches
Once you are working with a private coach, you may reach a point in which your coaching relationship may no longer be working out for whatever reason, and you may conclude that a change is necessary. Should this happen, please talk to your coach about your interest in making a change. They should understand your reasons and support you in your decision. You must of course make sure all your financial commitments have been met before making a change in coaches, or ask that the coach arrange a payment plan for you. If you believe the coach is unreasonable in their response or uncooperative with your decision. Club coaches are independent contractors and not employees, but they are still expected to be reasonable professionals. Please keep in mind too that there are always differences in understandings when there are differences in opinions and conclusions. Skating is a small community, and our Club is an even smaller community. We ask that you please address any issues directly with the parties involved, and avoid openly disparaging any of the Club's professionals, whose business depends on their reputations.
How to Support Your Skater:
• Volunteer with the Club.
• Learn about the sport.
• Keep your skater involved with decisions.
• Watch lessons when possible.
• Praise skaters for how hard they work, rather than how talented they are.
• Bring your skater to the rink often enough that they can be successful. Skating relies on muscle memory.
• Prevent injury by focusing on proper technique, and attending off ice conditioning.
• Recognize that training a figure skater is a marathon, not a sprint.
Final Note
As a final note, when scheduling lessons with your coach, keep in mind that having a scheduled lesson does not guarantee, or give priority, for getting on a particular ice session. That is determined solely by established South Davis Recreation center rules.